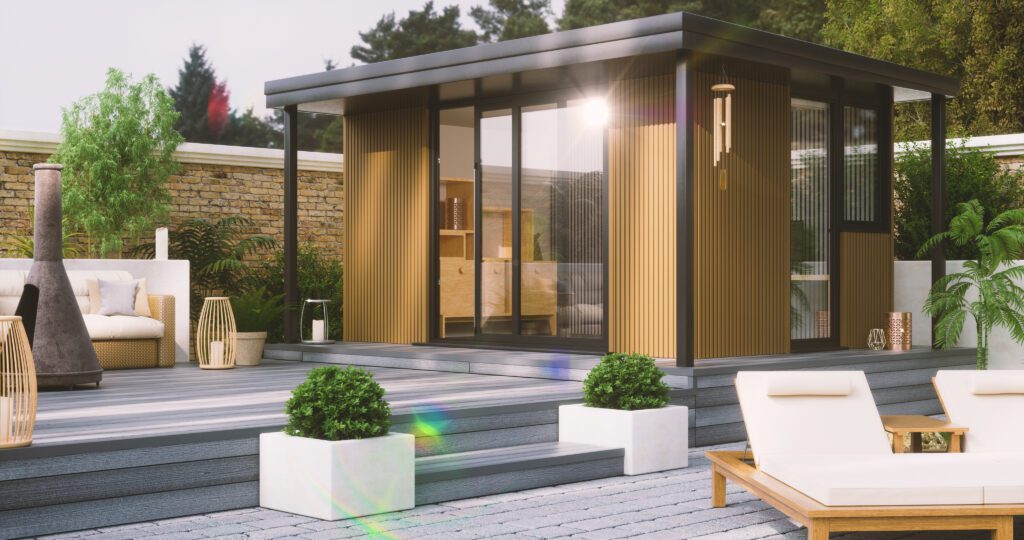 Decor Clad – interior cladding at its best
At HR Composites, we've created a special feature range of interior cladding – Decor Clad.
Specifically intended for indoor use, this attractive cladding puts the emphasis on design, with a beautiful range of classic and contemporary colours to choose from.
Interior composite cladding colours:
Pebble grey
Ash grey
Black (noir)
French oak
Our interior cladding products
Sold in packs of 4, each panel measures 270 x 22 x 2cm and slots together using a simple tongue and groove system.
Panels can be fitted horizontally or vertically, depending on the look you want to achieve, and can be fixed into place using the connector clips supplied or attached with adhesive.
Lightweight, they are super easy to lift and work with, meaning you could be enjoying your new wall cladding sooner than you think.
Where can interior cladding be used?
Our range of interior cladding boards put the focus on style. So, whilst extremely tough and durable, we'd recommend Decor Clad for internal use only – check out our exterior cladding range if you've got an outdoor project in mind.
When used inside, the only real limit with interior cladding is your imagination. Easily fitted to walls and ceilings, it can be used to quickly and easily update bedrooms, kitchens, bathrooms, lounges… you get the idea.
How to use composite cladding
Just some of the ways interior composite cladding can be used include:
Feature bedroom walls
Bar areas
TV walls
Gaming zones
Internal cladding boards from HR Composites offer endless possibilities. Perfect for a restaurant or bar, yet equally at home as a feature in bedrooms and lounges – there really are no limits to the space transformations offered with internal cladding.
Fast and easy to fit, composite cladding is low maintenance and easy to look after.
If you like the look of woodgrain wall cladding, why not opt for one of our brown composite cladding boards? Offering a natural aesthetic, these neutral wood tones complement all manner of home décor and work well with any colour scheme.
Alternatively, to create a more modern vibe, black or grey wall cladding make a great choice.
Got another idea in mind? We'd love to hear about how you're getting creative with interior cladding. Take a picture of your finished project and tag us on Instagram to share your inspiration.
Order interior cladding
Ready to modernise your inside space? Then shop our stunning range of interior composite cladding below. Find your favourite, check out, and it will be delivered to your door within a matter of days.
Don't forget, you can return any unused and unopened items for a full refund within 14 days. Read our returns policy to find out more.
Got a question about any of our cladding boards or need a hand with quantities? Then please don't hesitate to get in touch with the team – we'd love to help.
Share Your Results
Create a stunning outside area with our WPC (Wood-Plastic Composite) decking. View the images
below to see examples of how our composite decking can be used to transform living space.